Life Safety & Security System Design
WFE provides cost-effective and turnkey solutions for both security and life-safety systems. Utilizing the best design software, coupled with practical experience and the most technologically-advanced equipment available, you can be secure in the design of the system that will protect your employees, guests and facility.
Our personnel will discuss your project challenges, your budgetary goals, and your timeline to create both the safest and value-conscious solution possible.
We are dedicated to providing the highest quality, most reliable equipment for life-safety available, and as such represent and distribute only select component and system manufacturers.
Our design team can provide the following for your use: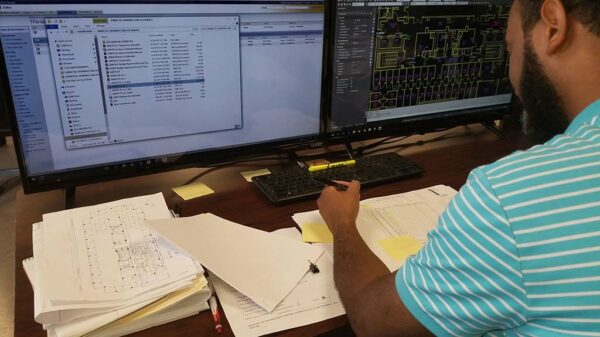 Looking for a New Commercial Security System?
When you need reliable, quality security systems, we have customized solutions for your facility. The great part about working with our team for both life safety systems and security systems is we can ensure total integration of all your systems. That means you can monitor every system and device from one central location for ease and convenience. Never worry about needing multiple passwords just to check up on your facility again! 
In addition to easy monitoring, integrated systems work together for even safer and more secure operations. For example, an unintegrated security and life safety system could hinder or slow down evacuation efforts if you have access control systems in place. Total system integration means when the fire alarm goes off, access controls turn off to provide a faster way for people to evacuate. Integrated mass notification systems also help keep everyone informed to help communicate exactly what to do, which can help speed up evacuations, keep everyone on the same page, and even help keep everyone calm in the face of an emergency. 
If you're in the market for a new commercial security system, our experts custom design your system just like your life safety systems. We perform a comprehensive evaluation and sit down to talk about risks and goals. Then, we take that information and use sophisticated technology to design a one-of-a-kind system based on your needs. 
We'll even help with monitoring, maintenance, and inspections to keep your system operating efficiently. 
Contact us now to learn more and get started on designing a new security or life safety system for your facility!