Integration for Security & Life Safety Systems
Installing advanced security and life safety systems for your facility is an important decision when considering the safety of your employees and visitors, as well as protection of the facility itself.
WFE has been in continuous operation for over a century, providing equipment and services to the fire protection and life-safety market. This level of experience, combined with a team chosen for their knowledge, credentials and professionalism, allows for system design and engineering rarely equaled in the marketplace.
Combing design knowledge with professional acumen leads to efficiencies in installation that allow for positive budget impact and long-term savings in regards to cost of ownership.
We design, install, integrate, service, and monitor all the security and life-safety systems that may be required for your facility, including:
Fire Alarm Systems
Nurse Call Systems
Security Systems (Intrusion, CCTV, Card Access)
Emergency Radio CommunicationSystems (ERRCS)
Fire Sprinkler Systems (Wet and Dry), including Fire Pumps, Backflows, Tanks, etc.
Clean Agent Fire Suppression Systems (FM-200, Ecaro, NOVEC, Water Mist and CO2)
Kitchen Suppression Systems
Mass Notification Systems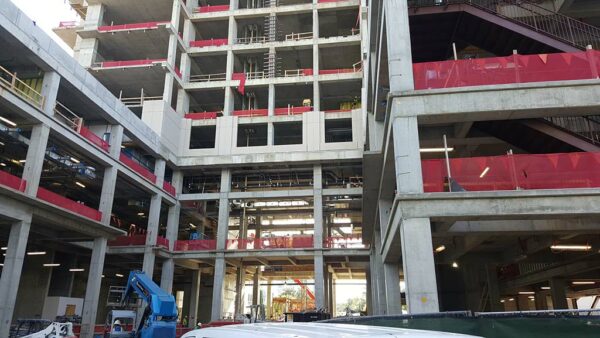 Design, Installation & Maintenance for Code Compliance
Life safety systems are vital for protecting people from the dangers of fire, smoke, fumes, and heat, which is why you need to ensure your building's systems are compliant with applicable codes. We help ensure you're on the right side of the law by providing design and installation services for cutting-edge new systems that meet or exceed current compliance standards. We also offer ongoing services to help you stay up to code. We're your one stop for life safety compliance.
Our specialists know the life safety code NFPA 101 inside and out and stay up-to-date on revisions, so you have peace of mind systems and maintenance services from us are always compliant. We stay abreast of not only life safety codes and local regulations, but also industry innovations to ensure we provide the highest quality services for your safety and security needs.
From system design to routine inspection, testing, and maintenance, we're here to make compliance simple and easy. We help you create a maintenance plan and provide all the services you need. We also provide inspection and maintenance reports through Building Reports to make compliance documentation simple and easy. 
We design, install, and maintain security and life safety systems for a large range of facilities, including:
Education facilities
Commercial facilities
Industrial facilities
Healthcare facilities
No matter what your unique safety and security needs, our experts are here to help you get the most effective system for your building. Whether you need a new system to meet code requirements or facility goals or just need a proactive maintenance plan from an experienced team, we are here to help! Contact us now for custom, fully integrated, and compliant security and life safety systems!