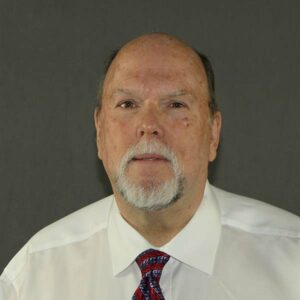 George Wilson, the third Wilson to be president of Wilson Fire Equipment, began his career here in 1972. It is a Wilson family tradition that to attain the privilege and responsibility of running the company, it is necessary to know it intimately and from the ground up. As such, he started here as a fire extinguisher technician, working his way into kitchen suppression, and finally sales and marketing.
During his tenure with the Sales group, he found a new suppression product called Halon, and came to believe that it would revolutionize the industry. Against prevailing sentiment within the organization, but with a firm conviction in its efficacy, he championed the company's position in that market, and over the course of the next decade, created a new branch that would catapult Wilson Fire Equipment onto the global stage, and not only change its direction, but establish its dominance.
Eventually assuming the mantle of president, George Wilson brought that same vision for growth and the penetration of new markets and product expertise to his position. Today, due in large part to his hard work and focus, Wilson Fire Equipment is an acknowledged leader in fire alarm, nurse call, security and many other facets of the life-safety industry.
Presently, and still under his guidance, the company recently celebrated 100 years in business, and is one of the largest-remaining privately-owned fire protection companies in the world today.
Outside of the office, George and his wife love spending time with their children and grandchildren. He also enjoys cooking, the outdoors as well as traveling the world to see the amazing beauty it has to offer.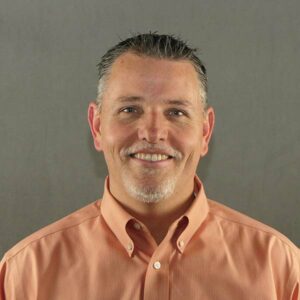 As a native Houstonian raised in a small-town west of Houston, Bob has watched the city and the surrounding areas grow and change into what they are today. He began his career at Wilson Fire Equipment in 1998 as a sales/design consultant focusing primarily on the new construction market. Since then, he has helped Wilson Fire Equipment expand their portfolio beyond fire systems and into security, intercom, nurse call, and critical communication systems.  Bob received his BBA in Marketing from Texas State University in 1994 and holds an FAL license from the State of Texas as well.
While he is away from the office, Bob enjoys spending time with his wife and two children. He loves to travel, spend time in the outdoors, and may even be found on the golf course from time to time too!  He has served as the Lay Leader on the Board of Directors for the Houston West Emmaus Community. He and his family are also active in their church and community.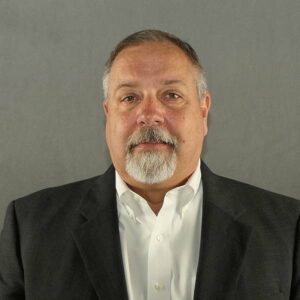 Donald has served as Controller of the Company since April 2011.  Mr. Schatte oversees the Finance, Accounting and Human Resource aspects of the Company along with Information Technology and Material Procurement.  He has worked in the Service/Construction industry for the past 25+ years and has progressed from an Assistant Controller to CFO. He received his Bachelor of Science in Business and Commerce, Accounting from The University of Houston – Downtown in December 1989 and earned his Certified Public Accountant designation in September 1992. Additionally, Mr. Schatte has been heavily involved with the Houston Livestock Show and Rodeo since 1994 and enjoys spending time in Galveston with family and friends.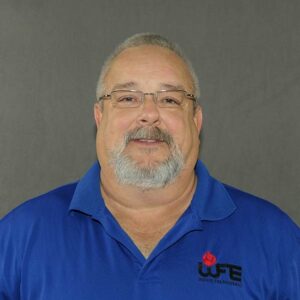 Jerry was born and raised in the Chicago area and relocated to Houston in 1982. He began his career at Wilson Fire Equipment in 1986 as a Fire Suppression Systems installer. Through the years, he has worked as an installer, project manager, Installation Manager and Service Manager. Jerry's leadership and dedication has helped to shape Wilson Fire into what it is today.
Jerry is the proud dad of two wonderful kids and loves spending time with them any chance he gets. Jerry is also a huge baseball fan and was fortunate to coach his son's NW45 Little League teams from 2006-2012 and was on the Board of Directors as the Umpire in Chief from 2008-2010. His hobbies include golfing, going to live sporting events, taking trips up to the hill country, and riding Segways.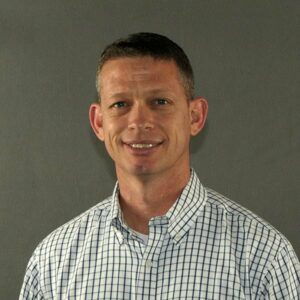 Installations and Engineering Manager
Shannon began his career at Wilson Fire Equipment in 1994 after serving in the US Navy, as a veteran of the Persian Gulf War.  Beginning as a service technician, he was entrusted with more and varied responsibilities due to his dedication, hard work, and loyalty. In 2010, Shannon accepted a new role as Installation & Engineering Manager to better support the growth of Wilson Fire Equipment.  He has a sincere passion for both leadership and the personal development of his staff, which has helped to create teams that are capable of supporting our customers in the ever-changing and often challenging construction environment.
Shannon is actively involved in the National Institute for Certification in Engineering Technologies (NICET), holding certifications LEVEL IV – Special Hazards, LEVEL IV – Fire Alarm, and LEVEL I – Sprinkler Systems.
Shannon enjoys spending time with his wife and children, is active in his community church and coaches USAV Girls' Junior Volleyball.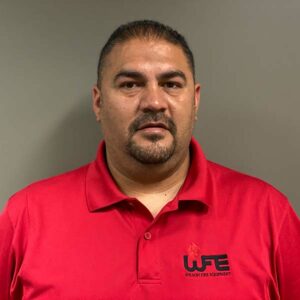 Industrial Solutions Manager
Juan brings an almost unmatched dedication to his job at Wilson Fire Equipment. Beginning as a technician in the Industrial Solutions Department in 1999, he quickly singled himself out by learning complex system architecture and by troubleshooting niche and specialty suppression systems. His skills progressed so rapidly that soon he was entrusted with priority client services on a global scale. He has traveled to dozens of countries on several continents to design, install, service and commission fire and gas detection and suppression systems for industrial applications. He is known both within the industry and among the market as one of the finest fire and gas technicians in the world. He now leads the Industrial Solutions Division at WFE, focusing on innovation and expansion. 
Juan enjoys spending time with his wife and two children, as well as restoring classic and off-road vehicles. In addition to his hobbies, he and his family are active in their church and in their community.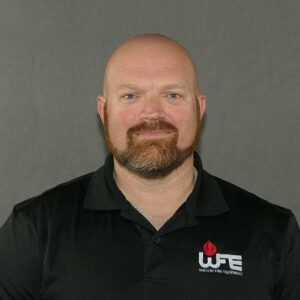 Glenn began his career at Wilson Fire Equipment in 2004, working as a portable fire extinguisher technician.  Based on his excellent work ethic and focus towards the growth of his fire protection knowledge, within 5 years he was offered, and accepted, the role of Department Manager.  In 2014 he was again promoted, this time to the position of Safety Manager for the entirety of WFE, where his continued dedication to his responsibilities is evident on a daily basis.  He holds an FEL from the State of Texas, multiple OSHA certifications, and has extensive training in both practical and safety-related areas.
When not at work, Glenn enjoys spending time with his wife and two children.  He loves working out, watching his kids at lacrosse, and is a huge Alabama Football fan. Roll Tide!