Life Safety & Security System Service
Like all building systems, your security and life-safety systems will require occasional maintenance and repairs to maintain proper operational standards. Wilson Fire Equipment (WFE) provides expert technicians that offer prompt response for your inspection, maintenance and repair needs. Our personnel are available for dispatch 24 hours a day, 7 days a week, to respond when the need arises. 
Regular inspections and maintenance assist in keeping your systems in good working order. Routine service also helps limit your long-term financial exposure for emergency repairs and replacements. 
However, if you are experiencing issues with your security or life safety systems, you need fast repairs. Every second your systems are impaired, your facility is vulnerable to safety and security issues. Our experts act fast when you need repairs. We service life safety and security systems of all types throughout Greater Houston. Even if we didn't design and install the system, we have the knowledge and experience to provide high quality service and repair for your systems. 
WFE provides inspections, service, and repairs for security and life safety systems, including: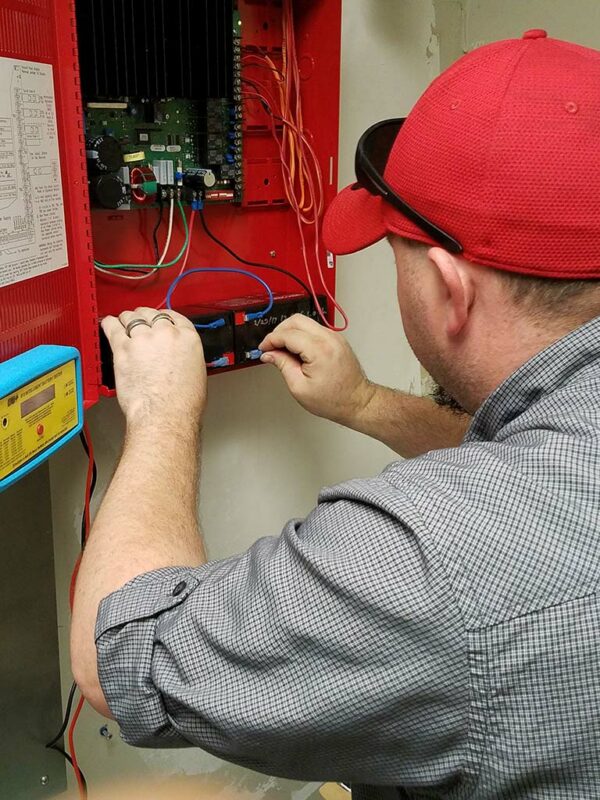 At Wilson Fire, we've been protecting people and property since 1916 and can help your facility maintain safety and security with expert maintenance and repairs. If you have security or life safety systems in need of service, choose our team for quick, simple, high quality services.
One Stop Source for Maintenance for All Life Safety Systems
A properly-designed maintenance program is not only necessary for compliance, but it can also help with early detection of minor problems and may help prevent more serious issues for your systems. Preventative and predictive maintenance can save your facility significantly in long-term expenses for repairs and emergency actions.
Wilson Fire Equipment (WFE) creates personalized maintenance programs for your life-safety and security systems, designed specifically to meet mandated compliance standards, while being aware of the importance of budget constraints.
Call us today to discuss your service needs.