Communication is key for normal business operations and during emergencies and security threats. Our team at Wilson Fire Equipment is here to provide you with all the integrated audio systems you need for success and security.
We design and install a wide range of systems to help you communicate clearly and effectively, including:
Part of maintaining a secure, safe, and successful workplace is ensuring important communications come through crystal clear. We use the latest technology to provide you with the devices you need to facilitate just that.
Whether you have daily paging needs or need mass notification systems for emergencies, we make it our mission to set your facility up with the most effective networked audio systems for your needs. 
Our team offers years of experience and knowledge to design communication systems that adeptly meet your needs. From strategically placed intercom controls for clear communications to sound masking systems to improve productivity and privacy for your staff, we have the solutions you need.
Contact us now for specialized networked audio systems for your facility.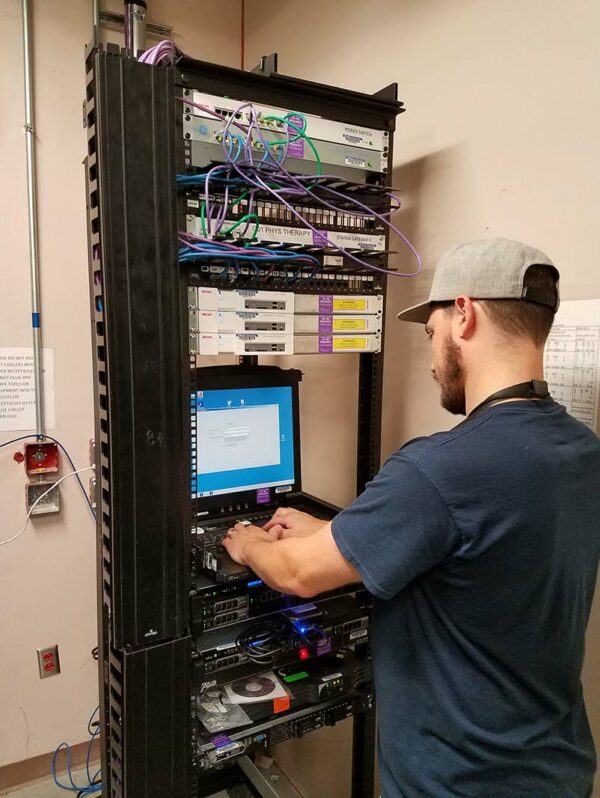 Wireless & Physical Intercom Communication Networking
Depending on your intercom communication needs, you'll need to choose between wireless and physical intercom systems. Our team can help you determine the right devices for your security and safety needs. 
Wireless communication systems are a cost-effective option for communication throughout your building. They are great for existing buildings because there's no need for tearing into walls to install wired connections. Often, all they need is a battery for a power source and a little configuration and your facility is good to go with intercom communications. 
Wireless intercoms work in one of two ways. Some connect to WIFI to send and receive intercom messages. Others use radio frequencies, kind of like walkie-talkies to communicate. These are low-hassle, low-cost solutions for your communication needs.
However, in some cases physical intercom systems may be a better choice for your facility. While wireless communication systems are great when you need low cost, easy-to-install intercom systems, they can also experience downtime when internet networks are down, or experience radio frequency that affect clarity of your messages. 
Wired intercom systems provide the reliability you need for critical communication systems. Since each intercom device is connected to the others with wires, they don't depend on radio or WIFI, making them ultra-dependable for your communication needs.
No matter which intercom style you choose, our experts integrate your communication systems with your life safety and security systems to provide rapid communication between departments or throughout your facility during security or safety threats. Our experts can help you find the ideal networked audio systems for your facility's unique needs. We custom design all our systems based on your goals and building. Contact us now to learn more and request a quote for your customized audio systems!