Life Safety & Security Systems for Industrial Applications
Industrial facilities face varied and complex safety and security hazards. Wilson Fire Equipment (WFE) provides quality systems fully adapted to your needs.
Our specialists consult with and provide assistance to industrial facilities of all types to create effective, reliable security and life safety systems based on specific site conditions and challenges. WFE will choose the proper type and combination of flame detection, smoke detection, and combustible gas detection systems. Fire detection and fire alarm systems, coupled with proper emergency notification, are the first defense against loss of life and property in industrial facilities. 
Wilson Fire Equipment is a recognized global leader in clean agent fire suppression systems such as CO2 and FM-200. These specialized systems, designed specifically for these applications, do not damage sensitive manufacturing and cogeneration equipment. Unlike fire sprinklers that utilize water to suppress fires, while destroying the very thing it is installed to protect, clean-agent gas solutions provide a fast, damage-free option to limit your downtown and ancillary costs. Additionally, clean agents are non-conductive, non-corrosive, and are residue-free.
We will consult, design, install and service the life safety systems that suit the needs of your facility, even in hazardous areas. Whether your facility is Class I, II, or III for hazardous areas, we offer the specialized systems you need for safety.
Security is major concern for most industrial facilities. Security systems assist in protecting your facility against theft, sabotage, liability, and unauthorized access. From you're a manufacturing, to power and chemical plants, we have security solutions suited to your needs.
Our experts design customized and fully-integrated security and life-safety systems, providing an expert and integrated approach to a safer facility.
Some security measures we may recommend include:
Access control systems
Perimeter intrusion notifications
Security cameras
Internal intruder alarms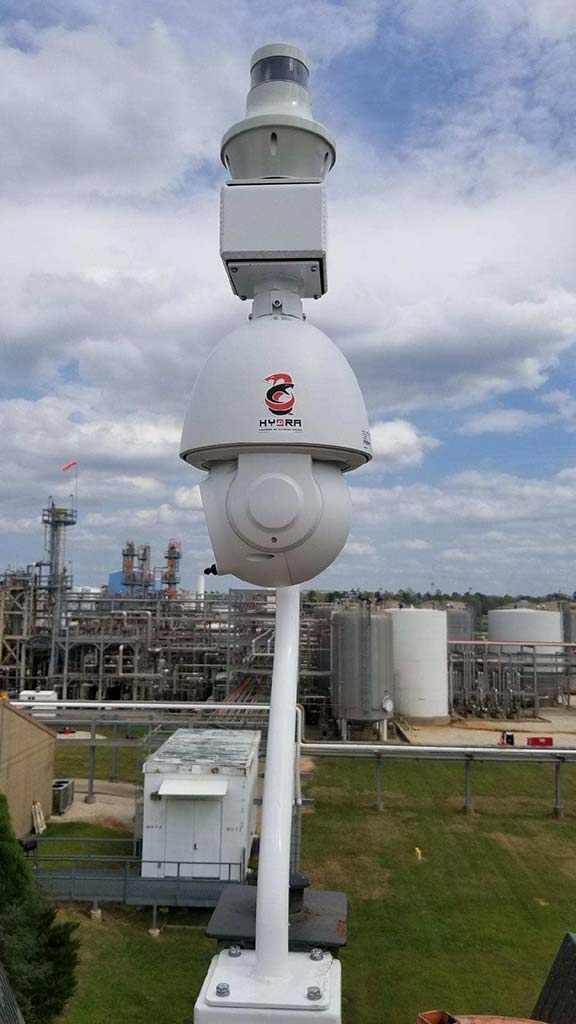 Design, Install, Maintain & Monitor by Wilson Fire
At Wilson Fire Equipment (WFE), we provide scaled and comprehensive solutions for all your security and life-safety needs. We offer system design, installation, maintenance, service, and central monitoring for a "one-stop" solution. . 
New system design starts with a comprehensive evaluation of your building, its unique risks, and an understanding of your facility's goals as relating to safety and life protection. Then, we leverage a multi-layered approach, combining state-of-the-art technology with practical experience and a thorough understanding of applicable building and fire codes. Our specialists can integrate your various systems to make fire protection and access-control systems efficient and simple to operate.  
We also offer 24/7 central monitoring for your fire alarm and security systems. During school hours or late at night, if you have an emergency, our experts will communicate with emergency services and school administrators to dispatch assistance as soon as possible.
Just like any other part of your building, your life-safety and security systems require regular maintenance to ensure trustworthy operational readiness. WFE offers scaled and affordable service plans to suit your specific needs, allowing your facility to maintain the highest level of protection for both students and faculty. 
Contact us now for a quote for your life-safety and security needs.