Life Safety & Security Systems for Commercial & Retail Applications
Commercial buildings face varied and complex security and life-safety threats. Wilson Fire Equipment (WFE) is here to help identify these risks and put measures in place to protect your customers, staff, building, and inventory. 
Each commercial building has different life-safety and security needs. For example, a high-rise will have different challenges and risks than a campus setting. Our team custom designs your systems based on your specific building characteristics, applicable codes and jurisdictional requirements.
WFE aids in helping your facility remain in compliance with your legal responsibilities by designing, installing, and maintaining life-safety systems such fire alarm, fire suppression, and emergency communication systems. As one of the largest remaining privately-owned fire protection and life-safety companies in the world, we know the codes you need to meet for your business, and will use that knowledge to design, install and maintain your systems.
In retail stores, theft is a major concern. Whether burglary, shoplifting, or employee theft, well-designed security systems can help deter would-be criminals. Things like intruder alarms, access control systems and security cameras can all help prevent crime. Security footage can also help law enforcement apprehend criminals to help your store recover its assets. By contrast, office building security systems help keep unauthorized personnel out of sensitive areas, such as those that house protected data.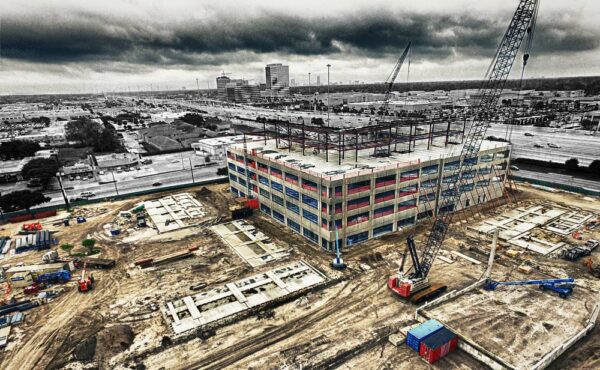 Fire Alarm Systems
Security Systems (Intrusion, CCTV, Card Access)
Emergency Radio Communication  Systems (ERRCS)
Fire Sprinkler Systems (Wet and Dry), including Fire Pumps, Backflows, Tanks, etc.
Clean Agent Fire Suppression Systems (FM-200, Ecaro, NOVEC, Water Mist and CO2)
Kitchen Suppression Systems
Portable Fire Extinguishers/Fire Hoses
Design, Install, Maintain & Monitor by Wilson Fire
At Wilson Fire Equipment (WFE), we provide scaled and comprehensive solutions for all your security and life-safety needs. We offer system design, installation, maintenance, service, and central monitoring for a "one-stop" solution.
New system design starts with a comprehensive evaluation of your building, its unique risks, and an understanding of your facility's goals as relating to safety and life protection. Then, we leverage a multi-layered approach, combining state-of-the-art technology with practical experience and a thorough understanding of applicable building and fire codes. Our specialists can integrate your various systems to make fire protection and access-control systems efficient and simple to operate.
We also offer 24/7 central monitoring for your fire alarm and security systems. During school hours or late at night, if you have an emergency, our experts will communicate with emergency services and school administrators to dispatch assistance as soon as possible.
Just like any other part of your building, your life-safety and security systems require regular maintenance to ensure trustworthy operational readiness. WFE offers scaled and affordable service plans to suit your specific needs, allowing your facility to maintain the highest level of protection for both students and faculty.
Contact us now for a quote for your life-safety and security needs.