If you own a commercial building, you've probably considered how to best keep your building and those inside safe. Life safety and security systems monitoring in Houston can help with this! Choosing monitoring services from our team can help keep eyes on your systems 24/7 in case of an emergency.
How Life Safety and Security Systems Monitoring in Houston Works
So, what is monitoring and how does it work? Typically, security and safety systems monitoring is an outsourced service that helps you monitor your alarm systems. This means someone oversees your systems 24 hours a day, seven days a week, whether your building is occupied or unoccupied. 
Many older systems didn't have this functionality, or it was cost-prohibitive for many businesses. Fortunately, most modern life safety and security systems have the capability for monitoring services.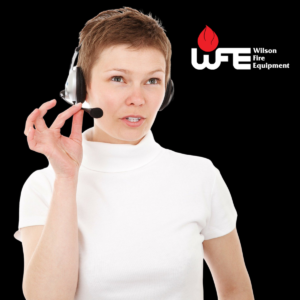 How this works is the control panel for your systems, like your fire alarm in Houston and intrusion alarms, are also connected to a communications system. This can be something like a telephone line or, more recently, a voice over internet protocol (VOIP) connection. So, if something sets off an alarm, the control panel sends the information to the monitoring personnel. They then verify it's not a false alarm and send the appropriate emergency services to your building. For instance, for an intrusion alarm, we send police, while for a fire alarm we might send fire and EMS.
Reduce Risks to Life and Property with 24/7 Monitoring
There are many benefits to contracting life safety and security systems monitoring in Houston. Professional monitoring services can make a big difference for your building. Alarm monitoring for your business can help with fast response to emergencies that can threaten lives and property. Even a few extra seconds of warning can help reduce risks for security and life safety issues. For instance, fires can double in size every thirty seconds, so early detection and emergency service dispatching is vital for fires. 
One of the drawbacks of local systems that only sound an alarm inside the building is that they're not very effective when the building is unoccupied. After hours, no one will be there to hear the alarm and call the authorities for security issues, fires, or other emergencies that can damage property. 
Therefore, even where monitoring isn't required by local fire codes for your life safety solutions, such as a building with low occupancy, many many business owners are choosing systems with monitoring services to help mitigate potential property damage risks. It's a cost-effective way to get peace of mind for your business.
Security and Life Safety Solutions from Wilson Fire Equipment
At Wilson Fire Equipment, we specialize in helping business owners protect their buildings from security and life safety threats. From system design to ongoing monitoring, we offer the services you need to keep your business safe and secure. Our team works with businesses of all kinds and in many types of industries. We customize safety and security solutions to help mitigate your company's unique risks. Call us now at (713) 896-4747 to learn more and get a free quote for your system needs!