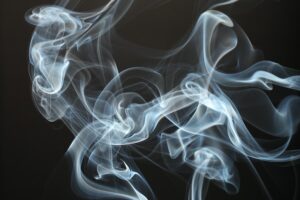 Smoke detectors are a critical part of commercial fire alarm systems. They are necessary for detecting fires so the system can sound the alarm and your entire building can evacuate safely in case of a fire. You might wonder exactly how many smoke detectors you need for your building. There is no specific number and it all depends on your building. However, there are guidelines for where to put smoke detectors, which can help you count how many you will need. Read on to learn more about required smoke detectors and some tips for keeping your building safe. 
If you need fire, life safety, or security systems for your building, contact us now for a free quote. 
Smoke Detectors in Commercial Fire Alarm Systems
All commercial buildings need fire protection systems. Fire alarm systems are required by law. Most of the time, local authorities adopt recommendations from the National Fire Protection Agency (NFPA) for fire protection systems.
An important part of fire safety is having the correct number and placement of smoke detectors and ensuring that they suit your needs. This means knowing the recommendations and requirements for smoke detectors in commercial buildings.
Smoke Detector Placement for Fire Alarm Systems
There is no exact number of smoke detectors required for each commercial building. This would be almost impossible, as every building is different. However, there are guidelines for where you need smoke detectors for your commercial fire alarm systems. This can help you determine exactly how many smoke detectors you need in your building. You need smoke detectors in every: 
Office

Hallway

Floor/building level

Stairwell

Storage room

Bathroom
If there's cooking equipment in your building, like an oven or stove, then you also need a smoke detector within ten feet of that equipment. 
Basically, you want a smoke detector within range of every area where a fire could potentially start. This way, it can quickly identify the smoke and sound the alarm to get people out safely.
Other Tips for Safe Smoke Detectors in Commercial Buildings
Smoke detectors are obviously a really important part of your life safety solutions. As such, it's also important to consider a few other things about installing and maintaining safe smoke detectors in your building. 
The first thing to note is that there are wired and wireless options for smoke detectors. Some prefer hardwired smoke detectors for commercial fire alarm systems so they can't be moved or removed. These devices are also interconnected so when one sounds, they all do. Wireless smoke detectors do not require wires and instead can be installed easily practically anywhere without the need for wiring services. 
Additionally, to ensure your fire alarm systems are in top shape at any moment in case of a fire, it's critical to ensure smoke detectors have plenty of juice in their batteries. For some, this means replacing the batteries every six months. However, other models have long-lasting batteries that you don't replace. They go out when it's time to replace the entire smoke detector (usually around ten years or so). 
Superior Life Safety Solutions from Wilson Fire Equipment
Our team at Wilson Fire Equipment provides top quality custom fire safety, life safety, and security systems for commercial and industrial needs. We assist with everything from fire alarms to gas detection in Houston. We are proud to be a local company that has been in business since 1916. Our experts use devices from trusted manufacturers to help you protect your people and property. Get in touch now to get a quote for your system needs, whether you need a new system, retrofits, or maintenance.