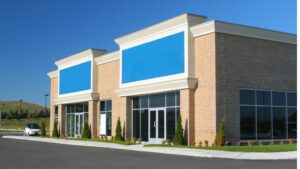 To comply with local fire codes, building owners in Houston are required to install a fire alarm system. Designing the right fire alarm system for smaller buildings can be different than the requirements for large commercial properties, so it helps to understand what key factors should be taken into consideration. To ensure that you're getting the best fire protection possible for your property, contact our expert team at Wilson Fire Equipment for a quote today.
Identify the Specific of Your Building Size and Contents
When it comes to commercial fire alarm systems, it's important to recognize that there is no one-size-fits-all solution. Safeguarding your building and its contents requires a comprehensive understanding of its size and materials. This entails identifying the total area of your building as well as the specific types of materials stored within it. Armed with this knowledge, fire alarm systems can be thoughtfully designed to align with the building's layout, potential hazards, and the unique concerns of its owners.
By considering these factors, you can have peace of mind knowing that your fire alarm system is customized to meet your specific needs, offering the highest level of protection for both your building and its contents.
Know Your Requirements as Per Local Fire Codes
As a business owner, ensuring the safety of your employees is vital. One important aspect of safety is knowing your local fire codes. Different areas have various regulations, and it is essential to comply with them.
The National Fire Alarm and Signaling Code (NFPA 72) serves as a widely recognized benchmark in the industry, providing comprehensive guidelines for the design, installation, and maintenance of fire alarm systems. However, local Houston building codes may also apply to your specific location. These local regulations often complement or further specify the broader standards outlined in NFPA 72.
By understanding the fire codes, you will be able to determine the type of alarm system that is suitable for your commercial building. This could range from simple smoke detectors to a more complex fire protection system. Regardless of your choice, being informed about these codes and regulations will keep your property and colleagues safe.
Two Types of Commercial Fire Alarm Systems
There are two main types of commercial fire alarm systems to choose from, conventional and addressable.
Conventional Fire Alarm Systems:

These are the traditional type of fire alarm systems, typically used in smaller buildings due to their cost-effectiveness. They divide a building into several detection zones, with each zone having a number of connected fire detection devices such as heat detectors or smoke detectors. Each zone is wired back to the main control panel, which indicates which zone is triggered during a fire. However, a major limitation is that they do not show the exact location of the activated device within the zone.

Addressable Fire Alarm Systems:

More advanced than conventional systems, addressable fire alarm systems are capable of pinpointing the exact location of the fire, providing a significant advantage. Each device connected to the system has its own unique address, and when a device is activated, the control panel shows this specific location, allowing for quicker response times. These systems offer more flexibility and are best suited for larger buildings with complex layouts. They are typically more expensive but provide greater control and more information about the status and operation of each individual device.
Generally speaking, conventional fire alarm systems are a good choice for smaller commercial buildings where a more basic system will suffice. However, it is important to consult with a professional to determine which type of system will give you the best protection and value for your building's unique needs.
Experienced, Local Fire Alarm System Design
Make sure your commercial building has the highest quality of fire alarm systems specifically tailored to meet your needs and budget. At Wilson Fire Equipment, we aim to provide our customers with a comprehensive service from start to finish when it comes to finding an ideal fire alarm system solution for their buildings. With years of experience and sound expertise, we guarantee assurance in knowing your property is safe and secure all year round. Contact us for a quote today.