Fire alarm systems are essential for keeping people in your building safe. If a fire breaks out, these systems alert the fire department as well as everyone in your building so they can evacuate safely. One thing that makes fire alarms customizable to your building is the use of different fire zones. We'll explore what fire zones are in your fire alarm systems and some general requirements for them in this article.
When to Split Fire Alarm Systems Into Different Zones?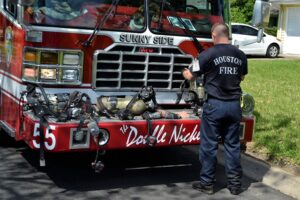 At the most basic level, fire alarms detect a fire in your building and signal to everyone in your building that they should evacuate. Modern systems also automatically send an alert to the fire department so they can get first responders out as soon as possible to put out the fire to prevent further loss of life or property damage. 
For many buildings, these fire alarm systems are actually separated into several distinct zones. This is helpful because it allows the system to determine where in the building the fire is. Some modern fire alarm equipment can even pinpoint the exact location of the fire. This is primarily helpful for firefighters. Knowing where the fire is blazing can save precious seconds and help them start extinguishing the fire as soon as possible. 
However, splitting your fire alarm and fire suppression systems in Houston into different zones isn't the right choice for every building. Commercial property owners should consider the value it offers. For instance, if you have a small, one level space for your business, dividing it into different zones likely wouldn't be very helpful. However, if you have a large building with multiple floors that make it difficult to determine where a fire is, then having fire zones may be incredibly helpful for first responders. 
In addition, sometimes you may need to have different fire alarm zones if your building features different spaces that fall into different occupancy categories. Different types of occupancy may require different numbers of detectors and alarms. Therefore, you might divide your building into different zones based on those rules. 
Other Requirements for Fire Alarm Zones
One important thing to note is that dividing your building into different zones for fire alarm systems also comes with a few additional requirements. For one, you will need a zone plan. This is a geographical depiction of your building that shows the different zones, typically in contrasting colors. It generally must be posted next to fire alarm control panels and also feature a "you are here" marking. You can typically dress these up with your logo and business name if you wish, but the main reason to have a zone plan is to help firefighters easily navigate your building to the fire. It may also show nearest exits to help people in your building properly evacuate when the fire alarm systems go off. 
Get Quality Life Safety Solutions from Wilson Fire Equipment
Our team at Wilson Fire Equipment offers top quality life safety solutions for industrial and commercial buildings. We offer system design, installation, maintenance, and retrofitting for a wide range of industries. We are proud to help clients throughout Greater Houston address their life safety, fire safety, and security needs through advanced, custom systems. Our team uses equipment from trusted manufacturers to ensure you receive a reliable, economical system for your needs. Get in touch now to get a free quote from our experts!