Leader in Security & Life Safety Systems
As a leading provider of security and life safety systems, our team at Wilson Fire Equipment provides you with cutting-edge protection technologies, custom-designed systems, and cost-effective solutions to help keep your facility safe and secure. We're your one source for integrated security, fire, and life safety systems.
We have been protecting people and property since 1916 and are here to provide you with the advanced solutions you need. We're committed to provide the highest quality systems and equipment to meet your specific needs.
We design, install, monitor, and service security and life safety systems, including: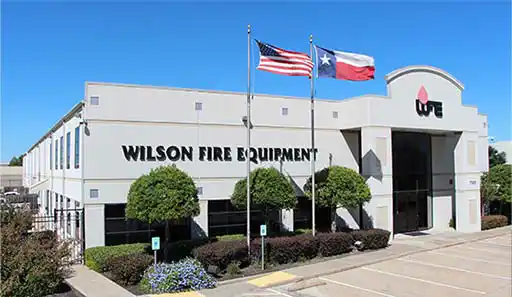 Design, Install, Inspect, Service & Monitor
Fire and life safety systems help reduce life and property loss during emergency events like fires and other emergencies. We utilize advanced technology and years of experience to identify potential safety challenges and vulnerabilities so you can rest easy knowing your building has the most effective system for your needs. Whatever life safety or security system needs you have, our team is here to provide you with solutions tailored to your needs.
Protecting People and Property Since 1916
At Wilson Fire Equipment, we've been protecting people and property since 1916. We have the knowledge and experience you need to protect your facility from harm. We've been family owned and operated for over 100 years and continue to provide companies small and large with superior solutions and services.
Our goal is to provide security and life safety products and services of uncompromising quality and performance. We're dedicated to bringing you technologically advanced products in the most cost-effective way possible. We are committed to maintaining the reliability of each of the products we supply and promise to put quality first at all times.